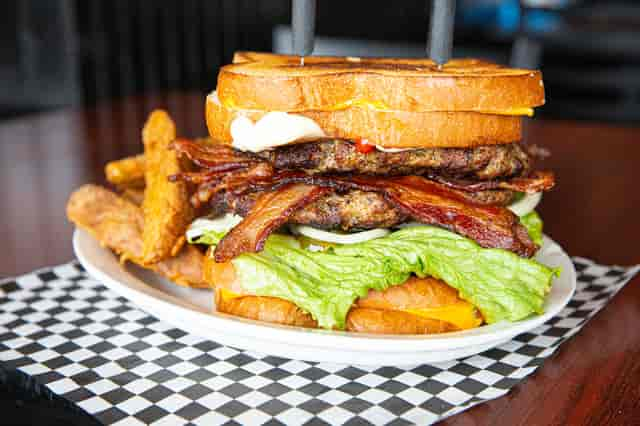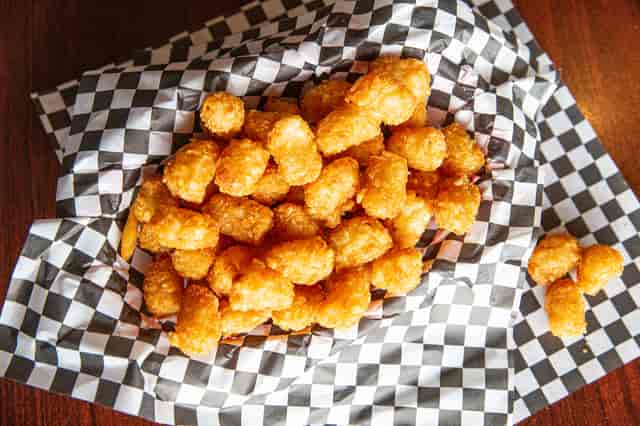 The Loose Wheel Burger Challenge
You REALLY have to see it to Believe It!!
You don't have to look very far in any city to find a big burger challenge. But not many feature 3 pounds of meat with thick, cheesy, grilled cheese sandwiches in place of buns. Not many replace the standard side of fries with 2 pounds of jo jo potatoes the size of big rig pistons.This challenge not only included elements that added to its uniqueness but managed to stick to the simple principle of great taste. It was not only huge, but delicious. Eat this beast in 25 minutes or less and your meal is free and you earn a cool t-shirt.The record time for this burger was an amazing 9 minutes 57 Seconds.

The Loose Wheel may have all the appearance of a sports bar, but judging from the lunchtime crowd, the food is what brings in the customers. The kitchen was turning out tasty looking burgers, sandwiches, and dinner sized salads. The staff was friendly and the atmosphere comfortable and spacious.
THE LATEST PERSON TO TAKE ON THE BURGER CHALLENGE AND WIN!
Max Carnage – 9 Minutes and 57 Seconds – March 1, 2013
"The Loose Wheel is a great hangout for big and small eaters alike." Max Carnage – Portland, Oregon
SEE THE REMARKABLE VIDEO!
OTHER CHALLENGERS!!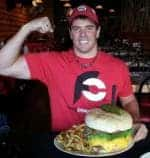 Randy Santel
11 Minutes – 59 Seconds
SEE THE VIDEO!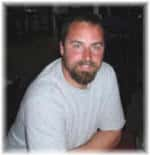 Mike Ostrander
23 Minutes – 10 Seconds
May 2, 2010
Joshua Jenkings (right)
23 Minutes – 30 Seconds
May 23, 2010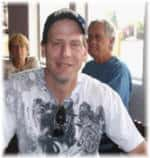 Charles Chase
28 Minutes – 25 Seconds
May 16, 2010
THE BURGER CHALLENGE
Two Grilled Cheese Sandwiches surrounding TWO POUNDS of burger, half pound of bacon plus lettuce, tomato, pickles and your choice of lubes…$19.95 

Drinks/Sides Extra

Finish it in under 25 minutes and it's FREE!

Can also be purchased as a family meal option!