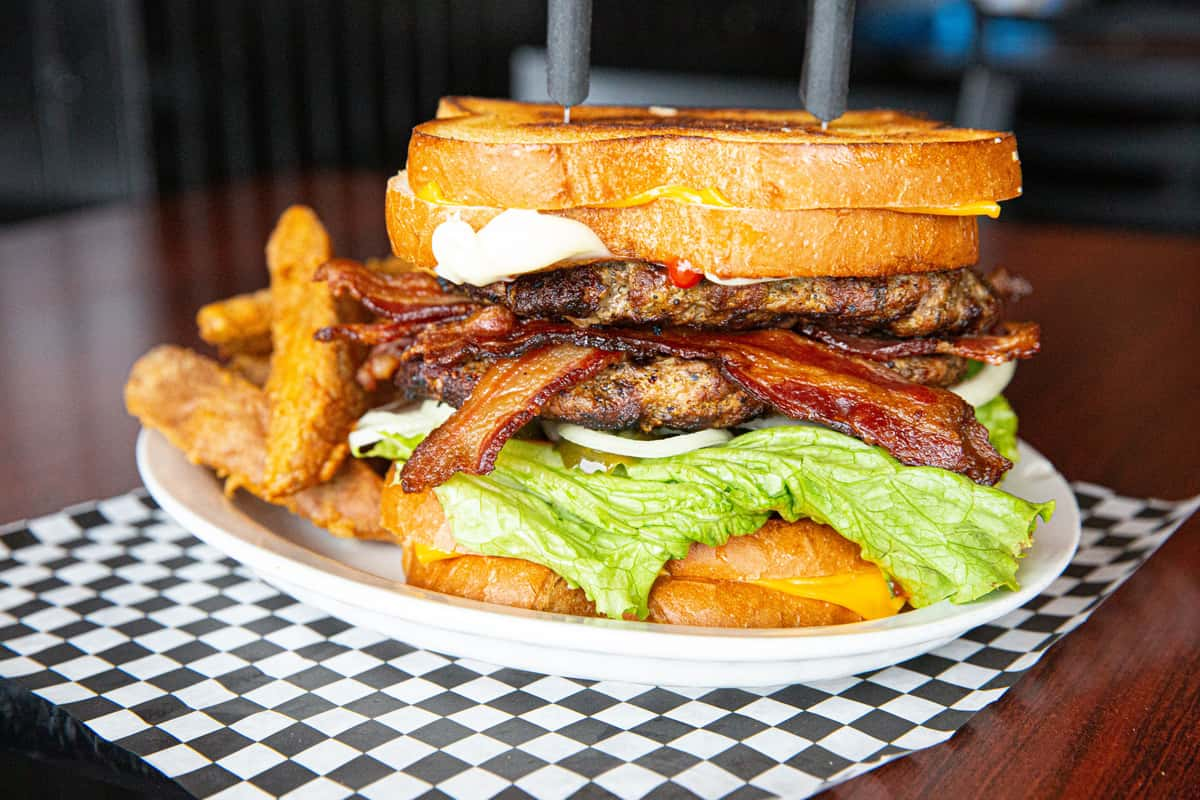 The Loose wheel
BAR AND GRILL

The Loose Wheel Bar and Grill Promise to You.
We'll do it right…or we'll make it right
The original LOOSE WHEEL Bar and Grill opened in Tacoma March 31, 2010, filling a void in the 6th Avenue scene. The owners lived in the area for many years and felt this sport-themed restaurant, featuring home-style food, large portions and affordable prices, would be welcomed and supported by the neighborhood. They were so right! Over eleven years of incredible success with an ever-increasing clientele of dedicated customers. The second Loose Wheel opened in Puyallup in October 2012 and has been a resounding success since the first day. It features over 40 large screens, pool tables, video games and a large, well staffed Pull-Tab Bar. The Puyallup location features a Complete Kid's Menu AND an incredible FULL BREAKFAST MENU served every day BOTH locations offer "all the sports…all the time" to the guests who love their sports served FIRST CLASS. Stop by the LOOSE WHEEL and experience GREAT food, BIG drinks, COLD beer and FRIENDLY service.
The Place Where Friends and Neighbors Meet
ALL THE SPORTS…ALL THE TIME GREAT food… BIG drinks… ICE COLD Beer
Pull-Tab Bars
The LOOSE WHEEL has the largest Pull-Tab Bars in Tacoma & Puyallup. Over 60 Pull Tab Games PLUS…a full-time Pull Tab Attendant who can serve food and drinks to you , right at the Pull Tab Bar!
Karaoke Night
Feel Good Productions provides the talented Karaoke K.J.'s are recognized as the best Karaoke artists in the Puget Sound. Their equipment is "top-of-the-line" with a HUGE song selection.
Puyallup KARAOKE Schedule
Friday & Saturday
9:00 PM till 1:30 AM
Trivia
TLW TRIVIA is competitive and FUN!!!
Puyallup TRIVIA Schedule
Wednesday at 8:00 PM
PEOPLE SAY
"The service was great (Thanks, Amy!) and I intend to go back and try the BLT, which I am told is just short of fantastic. Good job, all. Gene D - Olalla"
READ MORE!